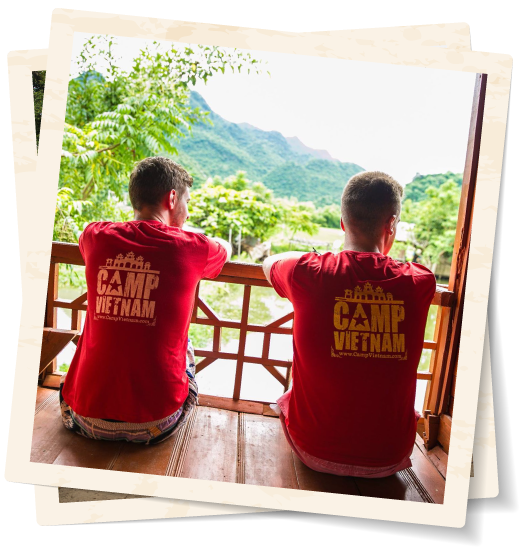 Vietnam North
Prepare for your Vietnamese venture, a jaunt into a sumptuous paradise on the sea of South China…
Flaunt your finest dance moves whilst bathing in the fluorescent embers of Pub Street, seize control of the saddle and enjoy a tour of Hanoi, the capital city clad in an abundance of culture, character and history.
Conversely, embrace the Mai Chu district, a North Western nest home to peace, serenity and tranquility. A far cry from the boisterous nature of city life, this rural treat is not to be missed during your trip.
Moreover, with the opportunity to give the gift of education to underprivileged children in local schools, as well as a trip to Sa Pa, Camp Vietnam boasts diversity, culture and an abundance of adventure.
Vietnam South
Relish a realm of placid purity during a three week thrill-ride that'll stimulate your senses and leave you truly spellbound…
Uncover the beauty of Ho Chi Minh city, a scintillating synthesis of Vietnamese tradition and contemporary majesty.
Cat Tien Park, a momentous tropical forest and wildlife reserve is truly a sight to behold – a ravishing shangri la beset with beauty. Camp Vietnam South gives participants the incredible opportunity to trek through this dazzling terrain and delve into unrivalled utopia.
Drift idly through the famous floating market, an incredible aquatic retail space established as a cornerstone of Vietnamese life.
Educate local school children whilst volunteering in local schools, in turn presenting priceless opportunities as they strive to pursue their dreams and aspirations.
Swap reality and relinquish your responsibilities, embarking on your Summer of Solitude in South Vietnam.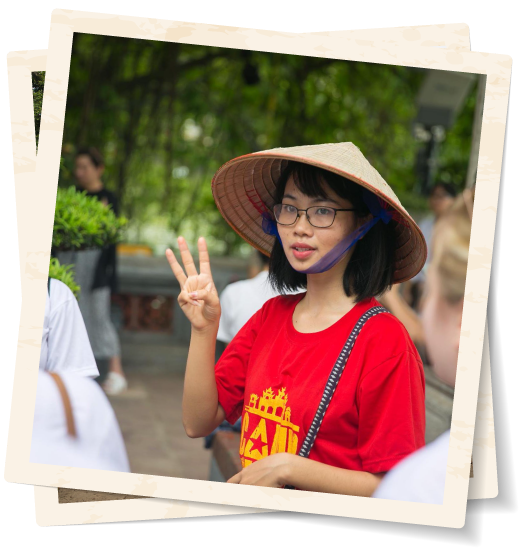 Take a look at some of our other Camps around the world!
We don't stop at Vietnam. Camp Vietnam are also the founding sister company of Camp Thailand, AmeriCamp Camp Canada, Camp South Africa, Camp Vietnam and Camp Bali which collectively send over 5,000 people abroad each year to help provide an education to disadvantaged children.