2020 Intake Dates:
Each Camp Vietnam intake is 3 weeks long and is priced at £999:
19th June – 10th July
10th July – 31st July
31st July – 21st August
Extend your adventure, apply for an extra Camp and save £100! Alternatively, book to two extra Camps and save an amazing £200. Click HERE and check out our full-range of programs!
Payment Options:
There are two payment options available for Camp Vietnam:
1) Payment In Full: If you chose to pay your fees in full, there is no further action!
2) Direct Debit – Following receipt of a £49 deposit payment, a personal direct debit plan will be set up, with payment dates mirroring that of your intake date. For example, if your intake begins on the 8th of the month, then your monthly payment will be debited on the 8th; if your Camp begins on the 15th, then your payment date will be the 15th of the month, and so on.
The direct debit has been set up to ensure that your program fees are paid in full 8 weeks before you depart for Camp and mirroring your intake calendar start date as detailed above.
Not sure on Camp Vietnam, but need some Summer Travel Plans?
You have to watch this!
With so many other amazing locations around the world check what other Camps we have to offer. From Camp in America to Camps in South Africa, where will you end up?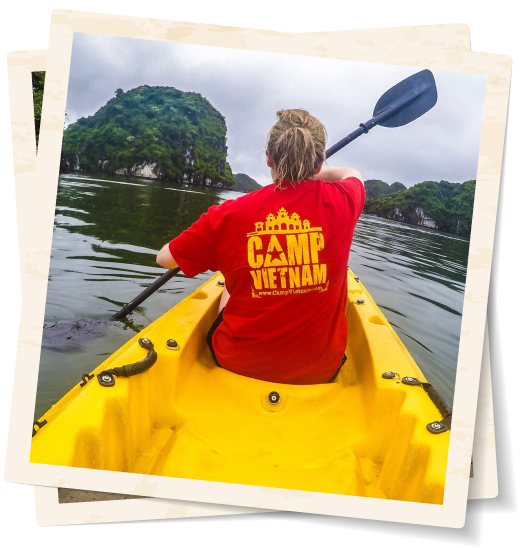 Halong Bay? More like Halong Bae!
Kayak through the picturesque natural wonder of the world the is Halong Bay! Spend 3 days getting lost in its 1969 islands on your luxury mini cruise boats keeping your eyes peeled for the illusive Catba Langur, one of the rarest monkey in the world!
Learn how to cook, Vietnamese style!
Learn how to make some of the local delicacies such as Phở on Bun Cha! It is a delicate art but it sure is an incredible skill to learn!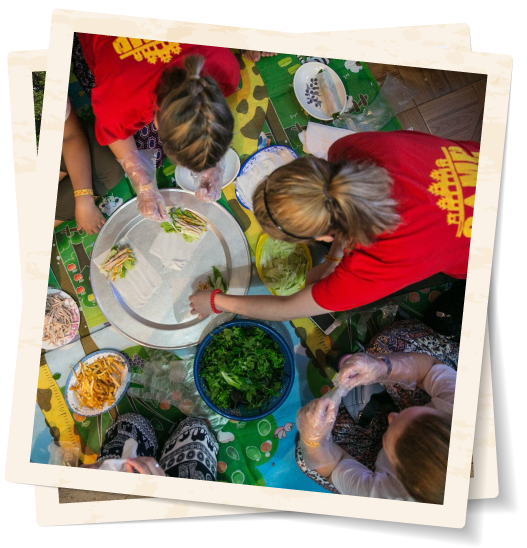 Camp Castaway Philippines
Looking to get of the tourist trail? Come and join us in paradise!
Voted the World's Best Island 3 years running… Palawan is now the home of our New Ultimate location…