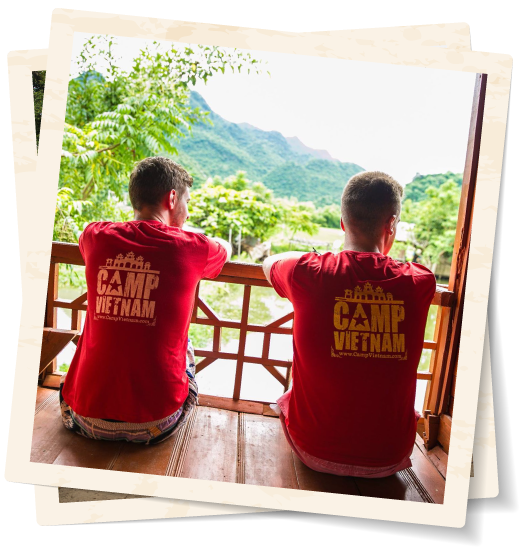 Vietnam North
Prepare for your Vietnamese venture, a jaunt into a sumptuous paradise on the sea of South China…
Flaunt your finest dance moves whilst bathing in the fluorescent embers of Pub Street, seize control of the saddle and enjoy a tour of Hanoi, the capital city clad in an abundance of culture, character and history.
Conversely, embrace the Mai Chu district, a North Western nest home to peace, serenity and tranquility. A far cry from the boisterous nature of city life, this rural treat is not to be missed during your trip.
Moreover, with the opportunity to give the gift of education to underprivileged children in local schools, as well as a trip to Sa Pa, Camp Vietnam boasts diversity, culture and an abundance of adventure.
Medical Placements

Ready for a hands on medical placement? Get hands on in the exciting country of Vietnam.
Utilise your medical skills for the benefit of local communities in the Hao Binh Province, in a local nursery home and friendship village.
You'll even get to visit the incredible views at Ha Long Bay!